Organic Farming
Animals live on what they take. Plants live on what they give.
Our wines are an extension of our vineyards. Our vineyards are an extension of us. Each year, we spend hundreds of hours in these vineyards, respecting our land and farming our vines. It sounds romantic, but farming acres of grapes is not easy. In fact, it's exhausting, but it's also incredibly rewarding and fulfilling. We work as a family and as a team. Through the hardships and successes of each growing year, we grow with each other and build relationships with our vines and ourselves.
The wines we produce are born from rocky, low fertility, free draining, volcanic hillsides. We focus on mountain vineyards for a reason. For the vine, it's probably hell. For the winegrower, it's a nightmare to farm. However, for the winemaker it's absolute heaven. These conditions create low yields, dense, dark tannin flavors and profound depth and age-ability. After native fermentation, each wine is aged for 20 months in French Oak barrels, and each bottle is aged for 20 months before release.
Our introduction to organic and biodynamic farming began in 2009 when Danny worked at Benziger Family Winery. Biodynamic legends, Mike Benziger and Alan York routinely shared their passion and research findings with Danny around Benziger's certified biodynamic ranch on Sonoma Mountain. Inspired and intrigued, Danny backpacked the globe and researched biodynamic and organic viticulture in New Zealand, Australia, California, France & South America, focusing his thesis on the economic reward of organic and biodynamic farming. Overall, our philosophy is to treat the soil as a living organism and take a holistic approach with our farming practices and vineyard management.
OUR VINEYARDS
Moon Mountain District
Cabernet Sauvignon
Elevation: 2,300 ft. | Clone 7 | Rootstock 110-R
"The Star"
Perched on one of the highest crests of the Mayacamas, MoonRidge Vineyard is a magical 19-acre vineyard with ancient volcanic soils and breathtaking views of Sonoma County. The vineyard is organically farmed by Phil Coturri, Jorge Molinar & a very talented crew of Enterprise Vineyards employees. Planted in 2000, MoonRidge Vineyard is home to our Cabernet Sauvignon grapes and produces low yielding, beautifully balanced ripe fruit.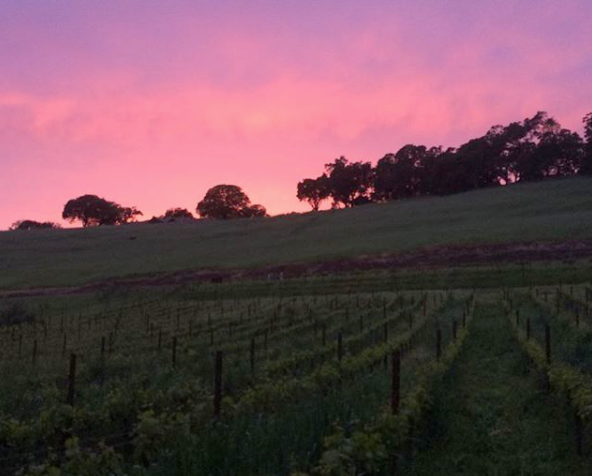 Sonoma Valley
Cabernet Franc
Elevation: 508 ft. | Clone 4 | Rootstock 101-14
"The Rebuild"
Nestled up in Kinneybrook Canyon in NorthEast Sonoma Valley, our 1.5 acre Estate Vineyard is where we spend most of our afternoons. We took over farming duties in late 2015 and have slowly nursed these vines back to health with lots of love, long days of labor and extensive organic and biodynamic viticulture practices. We dedicate our time and energy into rebuilding our soil, improving overall vine health and creating something greater than ourselves.
Moon Mountain District
Cabernet Sauvignon + Cabernet Franc
Elevation: 1,230 ft. | Clone 337 | Rootstock AXR
"The Project"
Overlooking Sonoma and Carneros, Nicholas Vineyard was originally planted in 1985 by one of our wine-growing mentors and local legend, Phil Cotturi. This one acre clearing is perched on the top of a 150 year old quarry that supplied the first cobblestone streets of San Francisco. We overtook farming duties in 2015 and have been trying to revive and rebuild this special piece of land. Our goal is to replant and rebuild the vineyard with recycled water, solar powered energy and new rootstock and vines. Lots of work ahead.